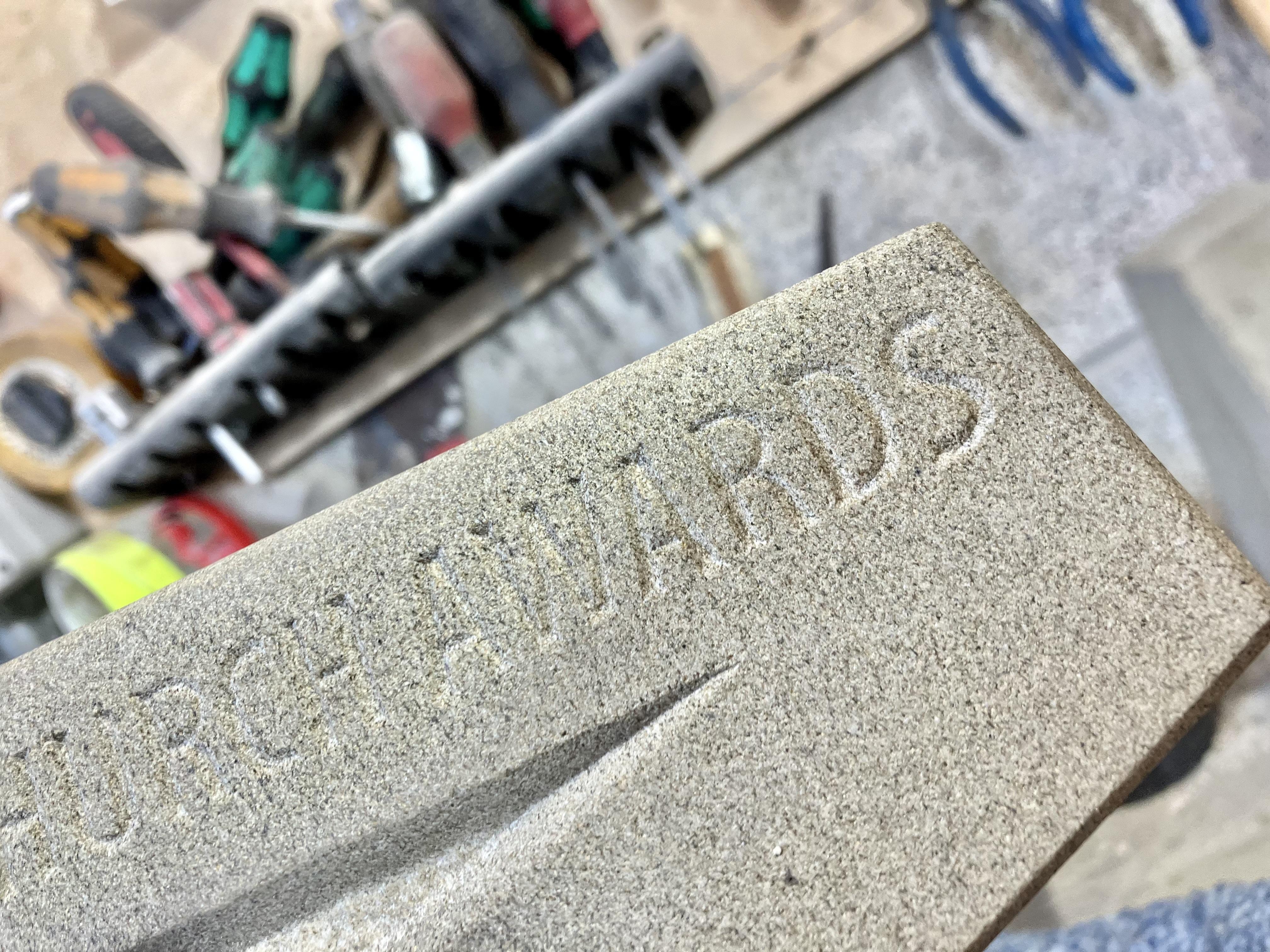 We're very excited to announce the finalists in the National Church Awards 2023
The National Church Awards : the BAFTAs for churches : is back and bigger than ever.
Churches have an amazing story to tell – from their beautiful buildings to the dedicated volunteers who keep them open and serving local people – but they need help. With the future of many churches uncertain and under threat, there has never been a more important time to celebrate the UK's churches and their importance to communities.
Discover the shortlisted churches, volunteers, architects and projects below. 
---
Where the church has a page on our website, we have linked to it. If the name of the church is underlined, simply click or tap to find out more about the building or plan a visit.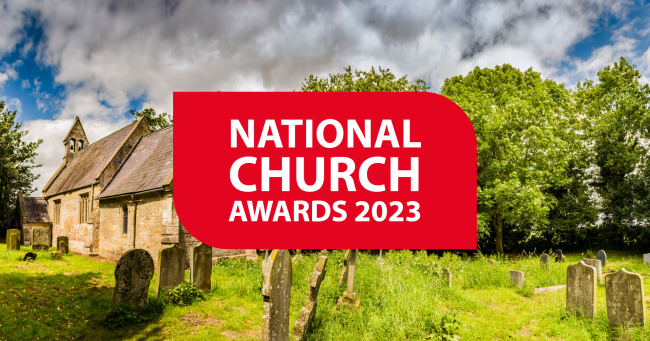 Church architecture awards
The church architecture awards are run in partnership with the Ecclesiastical Architects & Surveyors Association (EASA). They honour excellence and creativity in church architecture. There are three awards.
The King of Prussia Gold Medal is for innovative, high quality church conservation or repair work.
---
Caroe Architecture Ltd
St Marylebone is a highly significant building dating from 1814-17 by Thomas Hardwick, being extended and altered in 1884 by Thomas Harris.
The church is home to an innovative healing and counselling centre in the crypt. There was a need for significant renovation for the core supporting facilities and functions of this intensely busy parish. The highly significant fabric was in need of substantial repair. The church had been added to Historic England's 'At Risk Register'.
The results and benefits are clear. The building feels open, welcoming and warm. The building is now once more an optimum support to the church's mission and energetic community activities and uses. The team was delighted in May 2023 to receive confirmation from Historic England that the building has been removed from the 'At Risk' Register.
---
Preston : Shrine Church of St Walburge
Kepczyk Pearce Sanderson Architects
St Walburge is one of only 32 Grade I listed Catholic Churches in England and Wales. The works focused on the south nave roof slope between the west gable and organ loft roof ridge.
The roof is unique, and, despite local opening up to inform the tender package, exact construction details could only be determined when stripping the roof. The slope length is 16.35m at 58 degrees. Slating removal revealed horsehair matting.
The project completes the first phase in the long needed restoration of the church roof, and secures the worst areas of rainwater penetration which directly threatened the Flemish War Memorial. The project also dealt with other urgent issues.
---
Rotherham : Minster Church of All Saints
Walker Cunnington Architects
Concerns were first raised about the Great West Window in 2018 and a close quarters inspection confirmed that the masonry was in very poor condition with significant sections at risk of imminent loss.
The project has been an excellent example of a collaborative approach to conservation and repair taking great care to carefully investigate and analyse the problem; considering the significance of the fabric, causes of deterioration; bringing together through consultation, a number of experts with potentially conflicting opinions on the degree of necessary intervention, to consider the various technical aspects of the fabric needs and arrive at a pragmatic solution to the conservation of the historic fabric whilst also meeting the demands of external funding bodies.
---
Saltaire : United Reformed Church
Arctic Associates Limited
As a key building within the Saltaire UNESCO World Heritage Site, the church attracts many visitors from around the world with its direct association with Sir Titus Salt, who is buried in the attached mausoleum. In February 2020 Storm Dennis caused the partial collapse of the church ceiling.
The restoration of the plaster ceiling and bell tower exemplifies environmental sustainability and the mitigation of the building's carbon footprint, employing traditional building conservation techniques. Emphasis was placed on sourcing locally available materials and restoration followed traditional conservation methods, prioritising repair and restoration over wholesale replacement.
By combining traditional conservation techniques with a steadfast commitment to sustainability.
---
Tavistock : Our Lady of the Assumption & St Mary Magdalene
Philip Hughes Associates
Our Lady & St Mary Magdelene is a major landmark. Urgent repairs were required to the tower which was infested with pigeons, stonework decayed, and large lead-clad timber louvres were decayed and slipping. Access for maintenance was provided with creation of a new belfry floor.
The works required to the church tower appeared to be an almost unsurmountable task for the parish and may not have been possible without a substantial grant. The works have ensured that the main entrance to the church is safe. Dealing with this problem has enabled the parish to consider other urgent repairs. The parish can now see their way forward which means that the building has a future.
The SPAB philosophy of conservative repair underpinned the approach. The repairs are sensitive and sit comfortably. It is hard to see the extent of work that has been done externally - the tower just looks well cared for.
---
The Presidents' Award celebrates the best new church building, including re-ordering, extensions or alterations to existing church buildings.
---
Manthorpe : St John
Guy Forman Architect & Planners
Located just North of Grantham, in the village of Manthorpe, the hall extension incorporates a Church Community Hall, providing a much needed local community facility as well as helping the church to grow.
Through the careful selection of materials, the hall extension sits comfortably in the landscape, complimenting the historic aesthetic of St John's. The use of glazing frames views, helping to blur the threshold between old and new.
The careful internal re-ordering of the historic church, back to a Victorian splendour, provides for a contrasting style and approach to that of the contemporary hall extension. The re-ordering of the church (including new heating, electrics, lighting, flooring) ensures the historic church meets the needs of today and of future generations.
---
Redcar : St Hilda
Chance de Silva Studio
The building is conceived as an "eco-church", a highly insulated timber frame building with an airtight exterior, good daylight and natural ventilation. The new building required years of fund raising by the parish and represents a resilient local community in a not well off area. It provides a range of vital socially important activities in a low-key yet inspiring, uplifting new focus for the community.
The design draws on local traditions with its distinctive east gable profile referring to local landmark Roseberry Topping, its detailing links to heavy industry (the steel portal frames) and its "boat-shaped nave" which has details which connote the ribs of a boat, a keel-like ridge and timber ceiling.
Iconic 'dalle-de-verre' glass, salvaged from the demolished 1960s church, was restored and re-incorporated with the help of volunteers to reset the damaged glass shards. The raised roof over the chancel/altar features a 7 m long enamelled glass clerestory artwork designed by Chance de Silva that incorporates the work of local artists Michelle Hughes and Ian Macdonald.
---
Walthamstow : St Mary the Virgin
Matthew Lloyd Architects
The completed project includes repair and re-ordering of the church and the addition of a modest extension which preserves, enhances, and safeguards a significant historic asset and its setting.
A limited material palette of zinc, larch and reconstituted stone reinforces the design approach. A car park was replaced with a calm forecourt, linking historic pathways through the churchyard with the streets beyond. To increase biodiversity, the forecourt landscaping includes the introduction of several mature trees and planting beds which populated with pollinator species.
The project has transformed the life of the church. The extension and the cafe space within the building has meant that the church can be open 7 days a week. Hundreds more people visit the exhibition space, attend music events, have coffee in the cafe or simply come to be still. The project has brought the church to life and re-centred it in the heart of Walthamstow.
---
Waterloo : St John
Eric Parry Architects
The church entrance has been remodelled, making the nave immediately visible from the street. The nave is a much enhanced worship, event and performance space, with a historically referenced paint scheme. In the crypt, are new spaces for community use. The project also takes major steps to move towards net zero carbon emission by 2030.
The project has transformed the life and role of St John's in the wider community, extending its offer and open hand to the city. Where once the building was disconnected from the street and access limited, the building is now opened up, welcoming and accessible for all. The crypt has been transformed from a dark labyrinthian series of spaces to an open place that celebrates community and building history. We are also now recognised as a high quality venue for arts, culture and commercial events, which gives us a sustainable income stream for the future.
---
The Young Architect or Surveyor of the Year celebrates up and coming talent.
---
Marylebone : St Marylebone
Mary Duckham (BSc MArch ARB AABC)
Senior accredited conservation architect Mary has worked in the field of conservation for 12 years. She has a strong sense of design which compliments her conservation expertise and is evident through her ability to problem solve.
She became involved in the project after planning and Faculty was granted and delivered it to completion acting as project architect throughout. She ensured proposals met requirements, navigated complex consents and logistics. During the site phase, she undertook weekly visits to ensure design and conservation proposals were not compromised and resolved unexpected findings.
Mary took particular ownership in delivering the internal aspects of the project including new entrance lobbies, relocation of the historic wall monuments with consideration to 'contested heritage', the new lift and staircase, re-ordering of the Crypt to provide a more usable space.
---
Walthamstow : St Mary the Virgin
Alex Spicer, Associate Director.
Alex was project architect and lead designer from Concept Design to Handover.
This included:
Early design strategy including defining concept and architectural approach.
Development through planning and faculty applications including negotiations with key stakeholders and statutory bodies.
Technical design including resolution of technical detailing and specifications.
Delivery on site; resolution of queries, inspections and contract administration.
In addition, Alex was the primary client contact and responsible for co-ordination of the wider design team for all work stages.
---
Church maintenance awards
The Nayler Awards for Excellence in Church Maintenance are run in partnership with the Pilgrim Trust. They shine a light on the people who look after local churches.

This is the second year that these awards are open to all churches, chapels and meeting houses across the UK. We are looking for a winner from each of the four nations; England, Wales, Scotland and Northern Ireland.
As part of the submission we asked : What the best thing is about being involved in church maintenance?
---
Bishop's Cleeve : St Michael & All Angels
"The original building dates from 1170 and there have been several subsequent additions. It is made of Cotswold stone which was quarried locally.
"The churchwarden who leads on fabric refers every month to the checklists. They direct the contractors and volunteers as appropriate and keep a record of activities and reports to the PCC. We involve and teach several persons in maintenance work and have an accessible pack to hand on.
"Our building is ancient and beautiful. We take satisfaction in handing down to future generations a place where God's work has a headquarters, the history and architecture are loved, and where the next generation are well served."
---
"St Wilfrid's is the parish church for the people of Grappenhall, as it has been for over 900 years.
"We ask young and old to help. People who are soon to retire and empty nesters are asked join working parties and take on specific roles. By giving people a taste of the joys of volunteering, and never taking their efforts for granted, we build a supportive community for the future.
"There is pride in continuing a 900 year old tradition of welcome and worship and it is great to see the pleasure in people's faces and hear their thanks. Making plans and making good things happen gives a huge sense of accomplishment. There is a sense of unity and working towards a common goal in friendship and fellowship."
---
"St Andrew's dates from about 1370. Getting a good maintenance plan, process and volunteer team in place has transformed the condition, use and community contribution of our much loved church in the middle of our village.
"Our planned and purposeful approach to maintenance has done more than maintain the church, it has galvanised our small village community who, although not all churchgoers, love having this special piece of heritage in our midst. Together we have found so many ways to think of ways the church can add to the cohesion and support of our community; we have had so much fun raising funds which has brought our community together and set us up to provide support we never imagined might be needed."
---
"St James is a late 12th century church in a village with 5,600 people.
"We find the Maintenance Checklist for Places of Worship an excellent template to keep us on track. It is SO worthwhile seeing people coming together in all sorts of ways for the community events that take place in the church most days. We also believe in looking after the heritage of this precious building and to see it in such good shape and with no major issues is very freeing and allows us to get on with focus on people's needs in body, mind and spirit. It's fantastic when a project is completed and the completion certificate goes off!"
---
Plymouth : Methodist Central Hall
"A church has been here for centuries, developing as a Central Hall with a vast auditorium, a large organ and grand piano making it a lovely venue for concerts as well as weekly worship.
"The best thing about being involved in looking after our church is seeing the users appreciation when it is complete and having a facility which benefits and welcomes everyone. In 2018, the youth areas were substantially upgraded. Literally 100's of young people have used them in the last 5 years. A creative team of volunteers worked with the university on an eco-project. A was mural painted on a prominent wall of the church. Another team transformed an upstairs hallway into a beautiful library."
---
"We have small numbers but big vision. The people here are amazing. We are a thriving and a supportive church who work together to overcome problems and have much laughter and joy together.
"The Churchwardens take the lead on carrying out checks and ensuring tasks are completed. Tasks are usually done as a team with different people being asked to co-ordinate the various works. Where specialists are needed we use reliable local contractors where possible and for larger jobs, quotes are obtained. In the last 6 years our maintenance regime has become more organised as the congregation has grown."
---
As part of the submission we asked : What the best thing is about being involved in church maintenance?
---
Llangunnor : Parish Church
"On a hill overlooking Tywi valley a mile from the town of Carmarthen stands the parish Church of Llangunnor. It is in a place that commands a panoramic view of the valley with the village of Abergwili a mile away.
"We follow the maintenance schedule from advice of the Guidance Document from the Church in Wales. We anticipate through active succession planning that the Group will be in some form still active in 10 years. The friendship within a group of wonderful people promoting a can do attitude whatever challenges appear and helping others who may be going through a tough time for various reasons this has become into sharp focus with the days of covid having such dreadful impact on peoples' lives. Its good now to get back to having a good Welsh cwtch (hug)."
---
As part of the submission we asked : What the best thing is about being involved in church maintenance?
---
"St Anne's which was built in 1888 is situated at the northern end of Dunbar High Street about 200 metres from the sea.
"The application of skills towards the care and maintenance of a listed religious building is an expression of worship and at the same time a privilege. It is also an opportunity to apply the skills acquired over one's working life for the benefit of the community, to learn about specialist maintenance techniques. Bringing people together to undertake tasks allows connections to be made and strengthens relationships."
---
Johnstone : St John's Scottish Episcopel Church
"St John's was founded in 1872 by Revd William McDermott who ministered in Johnstone for 37 years.
"We have a recently detailed developed maintenance plan following on from our programme of repairs and with reference to the SPAB Faith in Maintenance checklist. The plan is reviewed annually, in addition our quinquennial inspection has a summary checklist for annual maintenance.
"There is a sense of achievement in getting long term problems sorted out and ensuring the church building is a better and more useable place than it has been for many years. it is now a comfortable and enjoyable place. The commitment has brought our church building back to a state where we can monitor at a pace we can prepare for and hopefully in affordable packages of work, which avoids the stress of the past decade or so."
---
As part of the submission we asked : What the best thing is about being involved in church maintenance?
---
Altinure : St Mary
"St Mary's Altinure was built in 1871.
"Our maintenance checklist was produced by the Maintenance Manager in conjunction with the Parish Council and the Parish Priest. A maintenance plan is in the process of being drafted, but major renovation work is due to be carried out before finalisation. Volunteering in the church gives me a sense of belonging. Through connecting with other volunteers looking after the church, I have developed lifelong friendships. I know my actions will have a positive effect on others and this provides me with a sense of accomplishment."
---
Killinchy : Presbyterian Church
"Killinchy Presbyterian congregation was established in1630 but the church building dates back to 1714. In recent years a few members of the congregation, including a retired architect and builder, have kept a professional eye on any emerging problems which require urgent attention.
"The main maintenance issue is that of the huge increase in the cost of building materials. Our recent major renovation almost doubled in cost from the original estimate. The main action has been to prioritise projects into essential and desirable. 
"Visitors show such excitement about the age of our church, its features, location and history that it makes it a pleasure to be the present custodians who are carrying on the work of previous generations. This gives us all a sense of being a part of a very long term scheme in Killinchy."
---
Waringstown : Holy Trinity
"Holy Trinity was built around 1681 with a number of additions over the years.
"The glebe warden is responsible for the implementation and supervision of work to buildings. Our action plan which is driven and all necessary work is arranged and supervised by them.
"Work around a church building is mainly a labour of love which creates considerable satisfaction and pride in a structure which is part of our societal inheritance which in the future can be enjoyed by all. As a glebe warden and pensioner I and my colleagues have enjoyed the voluntary work."
---
Church volunteer awards
The Church and Community Volunteer Awards are run in partnership with the Marsh Charitable Trust. These awards celebrate the vital contribution which volunteers make to both looking after and making best use of churches to benefit local communities and people.

Judges are looking for innovative and engaging activities which involve the wider community. We are looking for a winner from each of the home nations; England, Wales, Scotland and Northern Ireland.
Church tourism awards
We believe that churches should be open and welcoming for visitors to explore. Every church can give a warm welcome and has a story to tell. Millions of people visit churches every year; whether popping in on a day trip or as part of a walk, attending a wedding, or as a church crawler or heritage explorer.

This is the second year for these awards and they are open to all churches, chapels and meeting houses across the UK.
As part of the submission we asked : Why is being open important to you?
---
"Our ambition is to be welcoming and encompassing for all visitors and for all numerous functions: church, refuge, heritage site, event space, learning zone, community hub. St Alfege is located at the heart of the World Maritime Heritage Site and is close to Cutty Sark.
"The church is open to visitors and pilgrims six days a week, Tuesday to Sunday, 11am to 4pm. In 2022 we received 12,999 visitors. St Alfege provides a space of welcome, respite, education and uplift that is open to all, through a varied program of activities that complements our worship. We rely completely on the good services of 40 volunteers who help us.
"We love meeting people from all over the world and sharing knowledge and history of this place with them."
---
Houghton on the Hill : St Mary
"St Mary's, Houghton on the Hill, is a medieval church without a village.
"Renovated on the initiative of local people, the church was found to contain 11th century wall paintings of historical and artistic significance. With the paintings now on view to the public, it is vital for the church's survival that the doors remain open, and that people are encouraged to visit. 
"St Mary's is open daily every afternoon in the period from end March until end October. In the winter months the church is open every weekend afternoon. We do not simply open the door; we have a trained volunteer guide on hand for as long as the church is open."
---
"We are open every 365 days a year. Sitting at the heart of central London, we are a much-needed central London community resource. We endeavour to create a warm and inviting environment in which all feel welcome and included.
"We run an extensive music programme including The St Marylebone Festival which offers affordable access to musical and cultural performances. We recently opened an art space in the church crypt which allows artists to exhibit and sell work in central London. We have created a museum style interpretation throughout the church that tells the story of the area and gives our community a sense of place and belonging. We have also prioritised having clear signage which emphasises that the building is open to all, regardless of beliefs, and invites visitors to explore the many different parts of our building."
---
Throwleigh : Providence Methodist Chapel
"Going back a few years Providence only had four Members and was facing real risk of closure. Thanks to our small dedicated band of volunteers, Providence's fortunes have been turned around. In 2022 we estimate we welcomed over 1,750 visitors through our doors.
"Providence's policy is to open its chapel doors every day in Spring/Summer/Autumn and on Winter weekends. The chapel is located in Dartmoor National Park and benefits from being located on the Dartmoor Way. Hospitality lies at the heart of everything Providence stands for. Going back over 100 years, Providence pledged to "pay courteous attention to strangers". Since then it has built up a lasting reputation for the welcome its members and volunteers provide."
---
York : All Saints North Street
"Our church mission statement is grounded in worship, witness, and welcome, so providing a friendly and inviting space to all is central to our ethos. We are also very conscious of the problems of loneliness and social isolation and actively seek to provide a safe and inclusive space for people of all ages and backgrounds to enjoy time together.
"All of our signage and information cards encourage visitors to spend time exploring and if hosts are available they will offer more information or a tour. It is always a great pleasure to see people's faces light up when they visit the church for the first time. The beauty and history of the church inspires curiosity, and it is rare that someone will visit without wanting to know more."
---
As part of the submission we asked : Why is being open important to you?
---
"Llanbadrig Church is an example of how a small, ancient church in a relatively remote setting can still provide a ministry of welcome as well as inviting people to pause for prayer and quiet reflection.
"Being open – and open 24/7 – is a fundamental part of our church's ministry day and night' to the casual caller, curious tourist, dedicated pilgrim or anxious seeker. A locked door can too easily give an impression of 'not for the likes of you'; an open door says 'come in and welcome', expressing hospitality even when there is nobody else inside the building. Time and again we witness people's surprise and delight on discovering that this precious and historic little church is always available for them."
---
Llanbedr Dyffryn Clwyd : St Peter
"Being open is more than just having the door unlocked. Being open is a state of mind, a way of being, a theology and the heart of the gospel we proclaim. Strangely it took being locked during the pandemic for us to discover this ... and now we could never close the door again.
"The church is never closed, the door is always open and fresh coffee and cakes available whenever you like. The churchyard is managed for wildflowers with secluded spaces, plenty of seating and even a lavender planted labyrinth. Inside we've recently re-ordered, the open space also gives an opportunity to sit and enjoy the light dancing across the floor through the stunning stained glass."
---
Llanfihangel y Creuddyn : St Michael
"This is an important medieval church at the centre of a small but historic village in Wales, we want to ensure that it is available to the community and visitors as much as possible.
"The church is open daily from Easter - October and at weekends for the rest of the year, it is also used for musical and other events. There is now an interpretation area where the history of the church is described in large bilingual interpretation panels on the walls with artefacts which visitors can touch and read about. Free Wi-Fi gives visitors access to further information and film clips. The large tower has been made accessible for the public for the first time following major repairs and the construction of new oak stairs."
---
Llannefydd : St Nefydd & St Mary
"Whether you are looking for a tranquil space for prayer and reflection, have an interest in social history and medieval architecture, or just need somewhere to rest your weary pilgrim's feet, this is the place to come. We are committed to ensuring that our beautiful church survives and continues to be a thriving and meaningful centre for the community, and for all who visit us from further afield, by reaching out in diverse ways to promote the spiritual wellbeing of all.
"The church is open every day, all year round. When visitors enter the church, they are greeted with a welcome table, our Pilgrim's Pod refreshments (including maps/guides to the Pilgrim's Way) and an exhibition on Katheryn of Berain."
---
As part of the submission we asked : Why is being open important to you?
---
Belfast : Sinclair Seamen's Presbyterian
"We are one of the last six existing buildings in the Sailortown area. Our Venetian style 1857 building with its unique architecture and interior maritime theme is from a congregation established in 1854 with links to the Port of Belfast. We have been open to the public for 30 years, with around 2000 visitors international and local per year.
"We give visitors a warm hearty friendly welcome when they come through our porch and at our main entrance door shake hands or nudge arms. The welcome is at the mast with three flags on the maritime theme flooring, which in flag language say Welcome to the Port of Belfast. We say also Welcome to Sinclair Seamen's. Many enter the church building known little of what to expect and are surprised by what they see, hear and experience. We cater for people of faith, many faiths and no faith."
---
"Christ Church stands adjacent to the Creggan Estate and the Bogside of Londonderry, areas which experienced some of the worst horrors of the Troubles and as a result, has been closed to the public except during Services for more than a generation.
"The church is open daily, to open such a building daily to visitors both local and tourist, has been warmly welcomed. The church is well kept and maintained; simply one of those buildings which emanates a welcoming, family atmosphere, often remarked upon in the Visitors Book. One of the best things is seeing entries from people coming from all over the world and locals saying 'I've passed by this church for over 60 years and this is the first time I've been able to come in and it's wonderful'."
---
Strabane : Immaculate Conception
"Our church is at the heart of the community and it belongs to its people and they need to be able to access it and enjoy it. Our church is open every day from 8am to 8pm. Anyone can come in a sit and enjoy peace and tranquillity, take in the beauty and say a prayer if desired. In the last year we received 118,560 visitors.
"We are lucky to have a Priest who has that special touch of making everyone feel at home no matter what their identity, creed or religion. We have interpreted our heritage through our fabulous museum interpretation panels and leaflets, souvenir brochures and guided tours. We have OCN trained volunteer tour guides who can guide a visitor through the church, museum and tell them a bit about the area.
"In the midst of the instability of the last 50 years the church has remained a mighty beacon of light and hope to all the people in the parish and beyond. Being open and creating that sense of community makes Strabane a better place to work and live and visit, boosting the local economy."
---
Friends award
Through their support and generous donations, our growing number of Friends help us carry out our work of supporting churches in so many ways. Our Friends Award gives them the opportunity to help us select a church we have recently funded to receive an additional grant of £10,000. If you're interested in becoming a Friend of the National Churches Trust, and taking part in next year's vote, please do join us.

Voting for this competition has now closed but each of the three shortlisted churches produced a film about their project.
See the three nominated churches and their films here
Church of the year
Together with our partners we will judge all the awards between August and September. At a final panel, judges from all the partners will choose one of the winning churches to be our Church of the Year, to be announced at the National Church Awards on 6 November 2023.

To be eligible your church must be nominated for and win one of the above awards.
Register to watch the National Churches Awards livestream 2023