Events
Celebrating 200 years of the Incorporated Church Building Society
2018 marks 200 years of the Incorporated Church Building Society (ICBS).
Established in 1818, the Incorporated Church Building Society built and enlarged thousands of Anglican churches and chapels. It also provided many hundreds of thousands of new spaces in churches, most of them free for anyone to occupy, in contrast to the then customary provision of private pews. In 2013, the ICBS brought its affairs under the National Churches Trust. 
Evensong at St Paul's Cathedral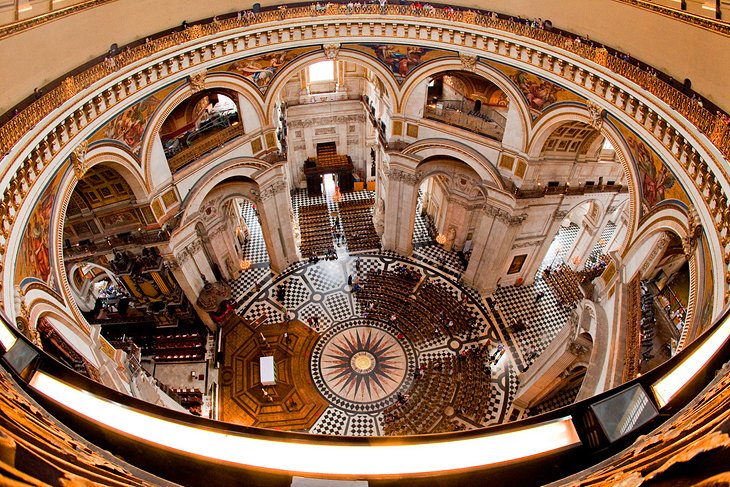 On Tuesday 26th June 2018, the National Churches Trust will be holding a special Evensong service of thanksgiving at 5pm for Friends and supporters. Our Vice Patron HRH The Duke of Gloucester KG GCVO will be attending, along with our joint President, His Grace the Archbishop of York and other high profile guests. 
We are fortunate to have been allocated reserved seating for supporters which will be issued on a first come first serve basis, so please book early to avoid disappointment. Tickets will be sent out in early June.
These events will raise funds for our charitable work supporting churches throughout the UK. 
Tour of Liverpool churches
Join the National Churches Trust on a private tour of some of Liverpool's finest churches chosen and led by Dr Matthew Byrne, author of English Parish Chuches and Chapels: Architecture, Art and People. The tour will include St George's, Everton, the Church of Agnes and St Pancras, Toxteth Park, and the Ancient Chapel of Toxteth. 
Date: Wednesday 8th August 2018
Time: 11.30am-5pm
Location: The coach will pick up and drop off at Liverpool Lime Street station
Cost: £50 to raise funds for the National Churches Trust (to include lunch & travel between churches)
St George's Church in Everton is a Grade I listed building designed by John Cragg, known for being one of three churches that were built using cast iron made at his Mersey Iron Foundry.
The Church of St Agnes and St Pancras is a Grade I listed church in Toxteth Park, Liverpool. Featured in Dr Matthew Byrne's book English Parish Churches and Chapels, it is described by Pevsner as 'by far the most beautiful Victorian church of Liverpool.'
The Ancient Chapel of Toxteth is a Grade I listed building, formerly known as Toxteth Unitarian Chapel. Completed in 1774, it is now the oldest dissenter's chapel in England and usually opens fortnightly for services.
We would love for you to join us and discover these beautiful churches.
For a booking form or further details, please email Sarah Ahmed, or call 020 7222 0605. Space is limited, so please book early to avoid disappointment. 
Future events
We have an exciting range of events planned for 2018, including a tour of South Downs churches in September, a talk from writer and historian Hugh Sebag-Montefiore in November, as well as our annual Christmas Carol concert at St James's Piccadilly in December.
Booking will open later in the year- to make sure you don't miss out on our latest events please sign up to our e-newsletter.