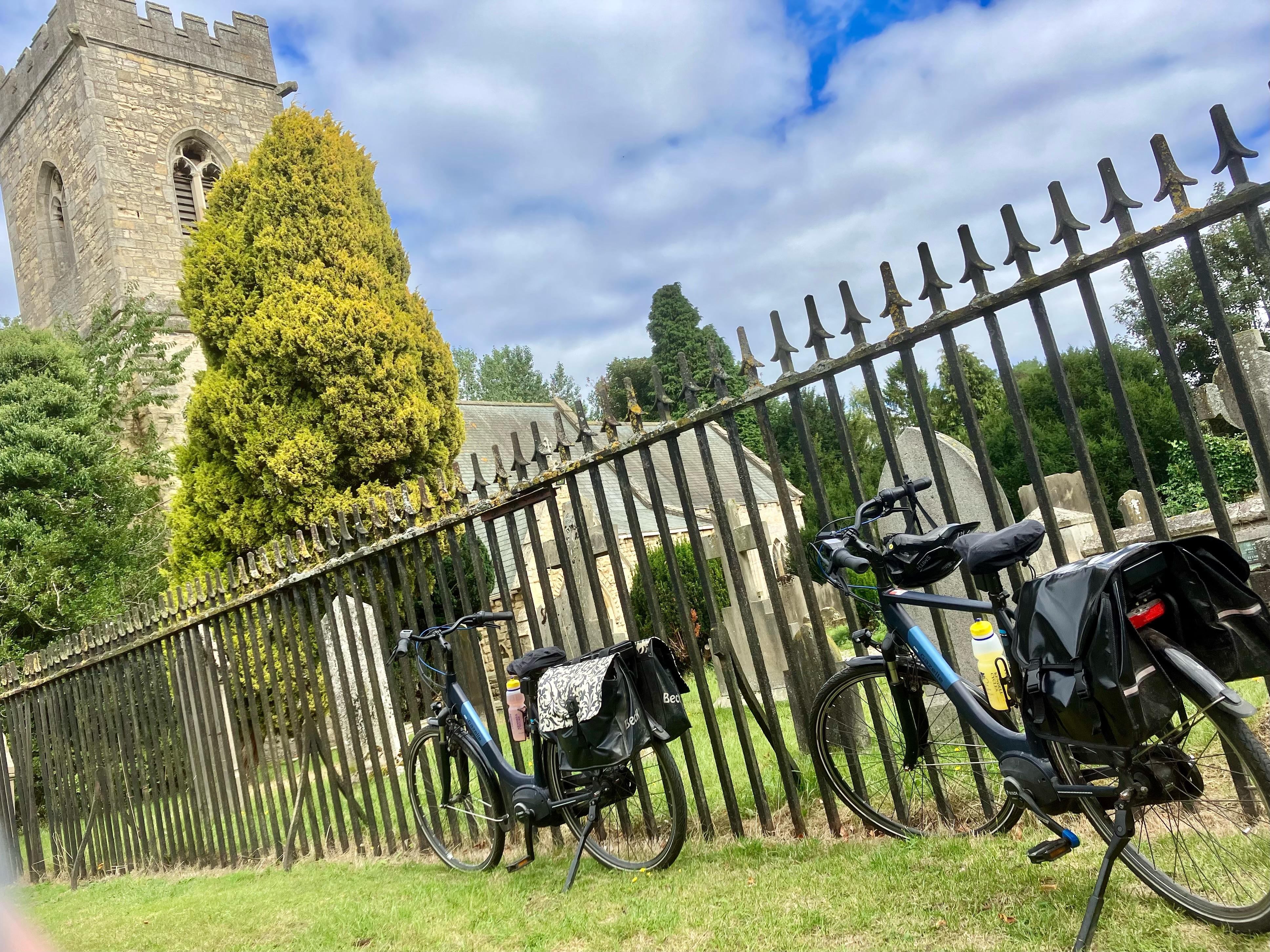 Ride + Stride for churches
What could be better than getting on your bike, or lacing up your boots, to explore historic churches on a sunny September weekend?
What about if you were also helping to support those churches, by raising sponsorship money along the way?
Ride + Stride for churches is a sponsored bike ride or walk between churches, exploring and enjoying the countryside from Cornwall to Northumberland. It takes place on the second Saturday in September every year. This weekend is also part of Heritage Open Days, so thousands of churches are open to visit across England.
Supported by The National Churches Trust and run by historic churches trusts across the UK, Ride + Stride raises well over £1million every year. The money raised helps to repair churches, chapels and meeting houses throughout the UK. It is the single largest source of income for many historic churches trusts, and enables them to give hundreds of thousands of pounds in grants to churches across the country. The funds you raise can be split between your local trust and your chosen church or chapel.
Vist the Ride + Stride website to find links to your local trust, register to take part and download sponsorship forms and publicity you can use
---
Rt Revd Gavin Collins
The Bishop of Dorchester

"I think we sometimes forget that churches are important to both people of faith and people of no faith. In most instances they are the most attractive buildings in their village or town, as well as being the place where some of the most important events in our lives – baptisms, weddings and funerals – take place.

As well as this, they are increasingly becoming the places where communities in general come together, and this is something that Ride + Stride helps them to do by providing the funding for modern facilities."
Ride + Stride 2023
Thousands of people took part in the annual Ride + Stride for historic churches on Saturday 9 September 2022, including a team of staff from the National Churches Trust. Our new Cherish Project team were out and about too!
Fundraise for the National Churches Trust
If you'd like to help secure the future of churches, there are lots of ways you can get involved fundraising for us. No event is too big or too small, and you can be sure that the money you raise will go to support the UK's churches so they can be well maintained, open for visitors and be there for local people, now and in the future.
Find out more
Ride + Stride across the country
National Churches Trust team 2022
A team of seven staff from the National Churches Trust took part in 2022.