Dewi Sant (St David) is the patron saint of Wales
by Caroline Welch, Church Support Officer Wales
---
He is celebrated on 1 March every year (Dydd Gŵyl Dewi Sant) all over Wales with special services, concerts and parades, and the wearing of daffodils and leeks.
In towns and villages children can be seen walking to school in traditional Welsh costume, to take part in eisteddfodau, special concerts with singing and crafts. It is the most important day in the Welsh calendar to celebrate our culture and heritage, but who was Dewi Sant?
A 6th century native of Wales, Dewi Sant is said to have been born on a Pembrokeshire clifftop in a terrible storm. The site is marked by the ruins of St Non's Chapel. He was a respected teacher and preacher who founded monastic settlements and churches throughout Wales, southwest England and in Brittany.
Dewi Sant is often depicted on a small hill, with a dove on his shoulder. The iconography refers to his most famous miracle. On preaching to a crowd at the Synod of Brefi, a white dove appeared to settle on his shoulder and the land around him rose up. The town of Llandewi Brefi now marks this spot.
Dewi Sant lived a life of holiness and faithfully practised what he preached. His monastic rules set out that monks should pull the plough themselves, drink only water and eat only bread, with a just a few herbs. When fasting he ate only leeks, the symbol of Wales, and promoted a simple diet without meat or beer.
Dewi Sant reminds us of the importance of our own actions and the relationship we have with those around us, the foundation of wellbeing and community. The phrase 'do ye the little things in life' or 'gwnewch y pethau bychain mewn bywyd' is a well known phrase in Welsh today.
Dewi Sant died on 1 March and was buried at St David's Cathedral, which he founded in the picturesque Glyn Rhosyn valley in Pembrokeshire. His shrine can still be seen in the cathedral, although it has been rebuilt a number of times (notably after Vikings stripped off its precious metals in the 10th and 11th centuries). Numerous medieval pilgrim routes, still waymarked today, wind their way to Wales smallest city.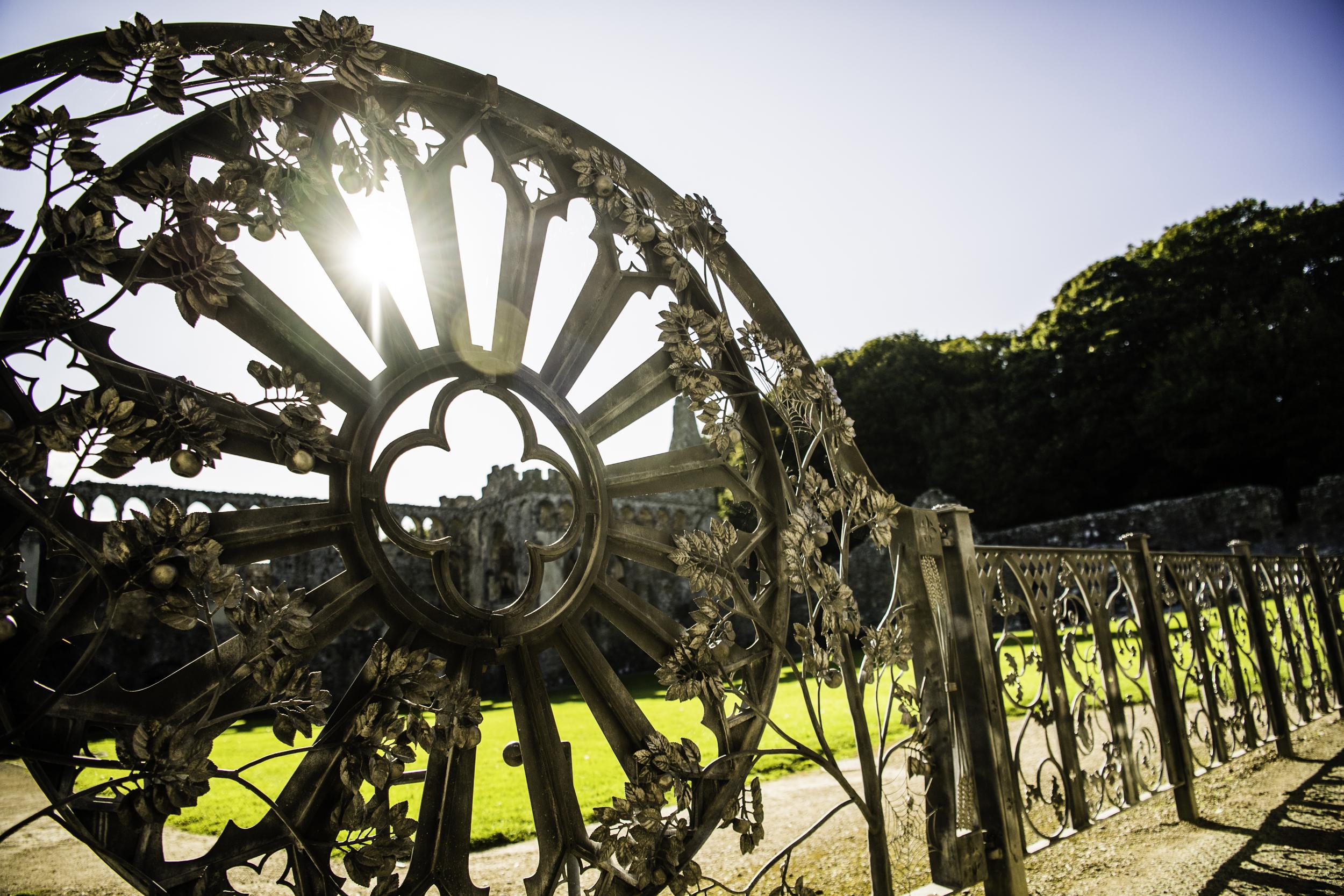 Be joyful, and keep your faith and your creed, and do the little things that you have seen me do and heard about. And as for me, I will walk the path that our fathers have trod before us

: Dewi Sant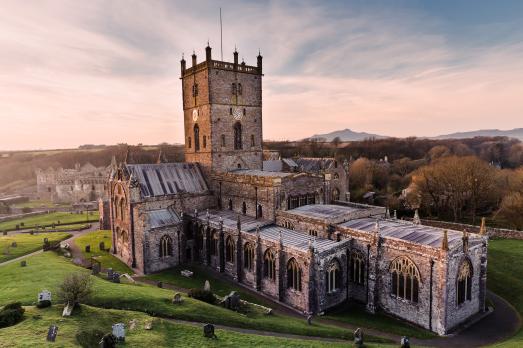 St David founded his monastery here in the 6th century.
Reputed birthplace of Wales's patron saint in uplifting location.