Plan your next big adventure!
by Sarah Crossland, Engagement Manager
---
Stretching nearly 2,000 miles, taking in the beauty of varied landscapes across England and visiting 42 glorious cathedrals.
The Cathedrals Cycle Route could be the challenge you're looking for.
Some brave souls will tackle the whole thing in one go. Long distance trails (walks and cycle rides) have become hugely popular in recent years, and this is certainly the longest one we feature on ExploreChurches. It could probably be done in about 35 days.
But, why rush?
---
Cycle with purpose
Why not cycle for your chosen charity?
If you'd like to do it to support our work, do get in touch and we'd love to help promote your ride.
---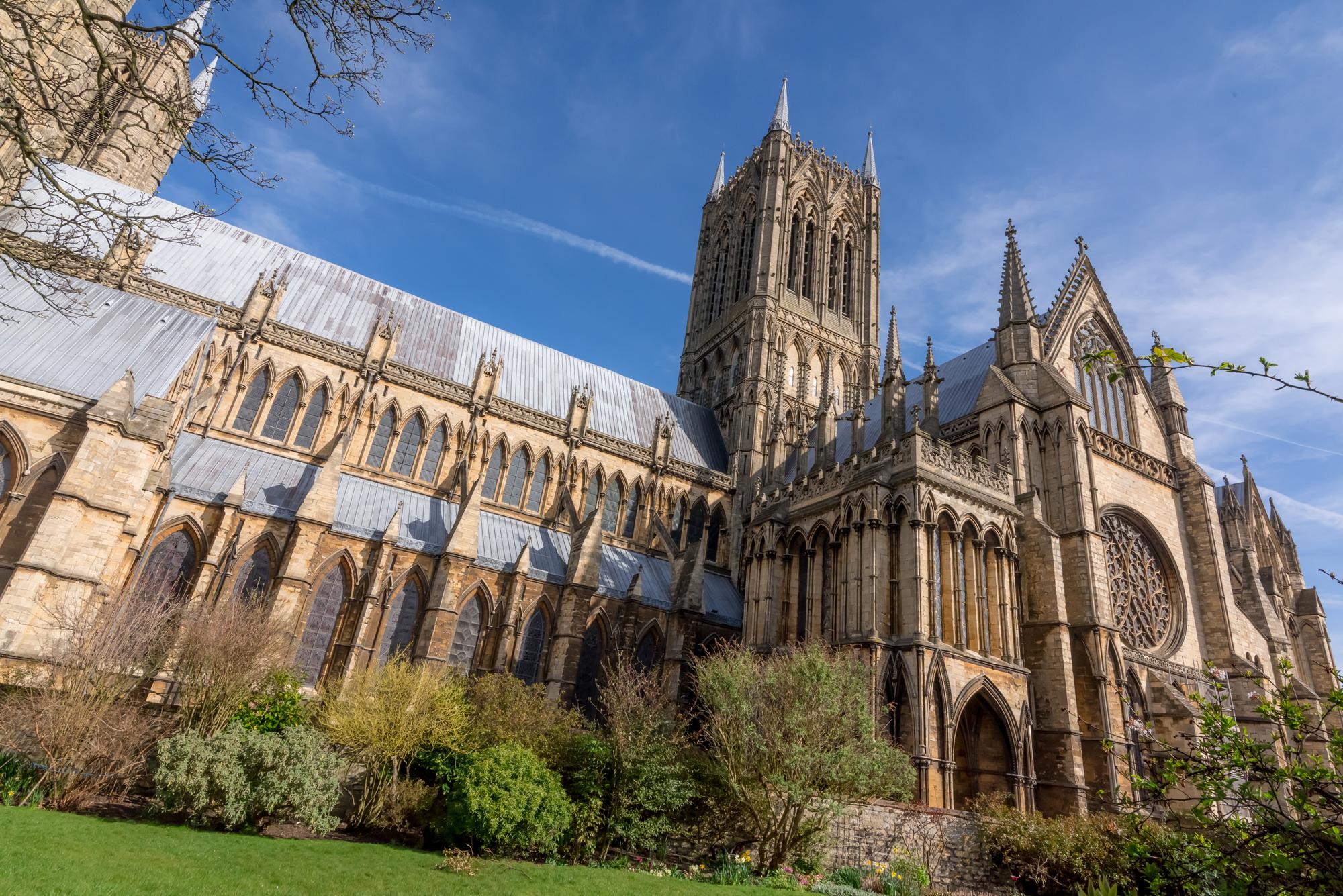 The great cathedrals of the world represent one of humanity's most glorious architectural and artistic achievements
They were especially important in the lives of medieval Christians as places for communal worship, ritual, celebration, education and governance. Cathedrals represented the local seat of ecclesiastical power, but also functioned as a social centre.
Today, each cathedral serves its community as the mother church of its area and the seat of a bishop. They are physical and cultural landmarks, often the most magnificent, complex and ancient buildings in their local area. They make a great contribution to the country's spiritual life, historic environment and social and economic activity.
Most importantly, cathedrals remain in use for their original purpose.
They are truly wonderful places to visit.
---
Discover over 100 cathedrals across the UK on our cathedrals page
Cathedrals cycle route challenge
Launching during Bike Week 2021 is the Cathedrals Cycle Route challenge; taking you nearly 2,000 miles across England's landscape between 42 cathedrals
Visit the website, plan your adventure
Each cathedral to cathedral section can be tackled separately. The length and terrain of sections vary, and many can be done on-road or off-road. Each cathedral will carry a stamp to collect. Medals will be available to buy for each section (with profits going to charity), and a coveted Finishers Medal is available to all those who have completed the full route.
The days range from panoramic hill views, lakes, river and canal rides to quiet country back lanes and bustling cities. Each cathedral will ensure a warm welcome for visiting cyclists. The published route takes mostly paved surfaces suitable for all skill levels and makes use of existing trails where possible. However, if you want to switch to off road, each leg of the journey offers huge variety.
The route is not signposted, but very often you are following a recognised cycle route. Parts of the route will require far greater emphasis on your own navigation skills to stay on track, so with so many sites of interest to look out for, scenic vistas to enjoy and coffee shops to visit.
Don't forget to keep one eye out for the cathedral, and for the many other fascinating churches, chapels and meeting houses along the way.
---
The route has been developed in partnership between the cathedrals, Cycling UK, the British Pilgrimage Trust, Sustrans and the Association of English Cathedrals, hoping to promote greener travel and mental and physical wellbeing.