This year's Red List of Endangered Crafts reveals the extent of danger for the future of historic crafts in the UK. Despite being a world leader in the conservation of historic buildings, the UK is lagging behind in protecting traditional crafts. 
Since 2017, Heritage Crafts have been ranking traditional crafts by the likelihood that they would survive to the next generation. They have been recording the number of professional and amateur practitioners of each craft, as a call to avoid the cultural loss that happens each time a craft is unable to be passed on and dies out. 
An alarming decline 
From stained glass windows to intricately carved pews, many of us appreciate the stunning displays of handmade objects and features that adorn our churches. However, the skills that go into producing them are at risk of dying out. 
Out of 259 crafts that were looked at, 146 make this year's 'Red List'. Many of these are church-related crafts, including mechanical organ making, tile making and bell founding. 
It is clear action must be taken before it is too late. 
Why are so many crafts at risk? 
Many of these crafts have lasted for generations, often confined to small geographical areas. In a lot of cases, they have operated as family businesses, and formed a sense of identity among local people.  
However, people are more transient these days; often moving away from their hometowns and they may not develop the same attachment to local crafts.  
Young people also have more choices now when pursuing education and jobs. Apprenticeships for learning these crafts are rare and are not always financially viable.  
For certain crafts, such as stained glass making, the rising costs of raw materials have a big role to play. This not only affects current craftspeople, as they may be forced to find alternative work, but it also means they are less likely to be able to fund apprenticeships or teaching.   
Hope for the future
There are some successes on the list, such as the making of 'Shinty Sticks' – used in the Scottish sport Shinty – and sieve and riddle making, which both have more people now practicing the craft. There are opportunities for us to learn from how people in these industries turned this around and enticed more people to learn these trades.  
We can also look at what other countries are doing. In Japan, the government fund 'National Living Treasures', who are individuals who continue to craft things using traditional techniques. This enables them to keep going despite the rising costs of materials and the changing economic climate. The money also provides an incentive for people to take up the craft.  
There are also some bursaries now available for certain crafts in the UK, to help with the rising costs. But it is clear that more funding and action is needed to protect craftspeople and their crafts.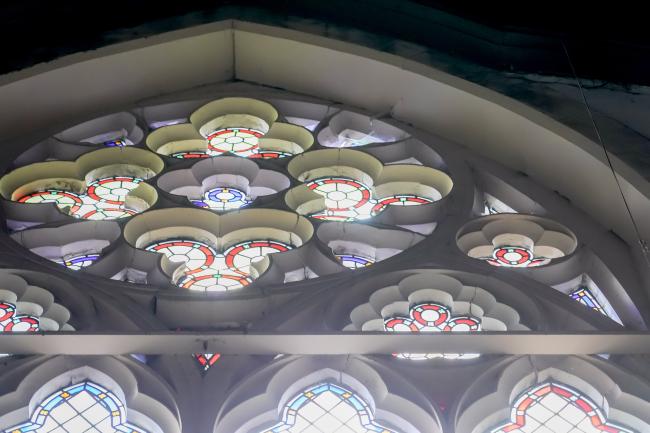 What can you do?
One of the best ways you can get involved is to support your local craftspeople. Whether this is through buying and commissioning their work or promoting and attending their events and training sessions.  
Supporting our nation's heritage is as important as ever. We must all play our part if we want to protect crafts from disappearing and ensure that the skills needed to create them are safeguarded for generations to come.