The National Churches Trust expresses its profound sadness at the death of Her Majesty Queen Elizabeth II. 
Luke March, Chairman of the National Churches Trust said:  
"Her Majesty dedicated her life to the people of her nation and Commonwealth and now we must dedicate our thoughts and prayers to honouring her life and work." 
"As one of the first charities to be honoured with the Patronage of Queen Elizabeth, we have been very  grateful to have had her support continuously throughout her reign." 
"Churches are impressive, exciting, and surprising places that help to bring communities and our nation together."
"Always confident of her steadfast support, since 1953 we have been able to keep many thousands of them open, being used and in good repair; a remarkable and enduring legacy to her support." 
"Thank you, Your Majesty." 
Royal support 
Her Majesty Queen Elizabeth became our Royal Patron in 1953 when we were founded as the Historic Churches Preservation Trust (HCPT). Over the past 69 years we have helped keep over 12,000 churches open and being used by providing grants and loans in excess of £100 million.  
In 2013, the 60th anniversary of the Trust was celebrated at a special service of Thanksgiving at Westminster Abbey.  
In the Order of Service, Her Majesty wrote: "Since the foundation of the Historic Churches Preservation Trust in 1953, I have seen the excellent work you have undertaken to support historic church buildings in this country."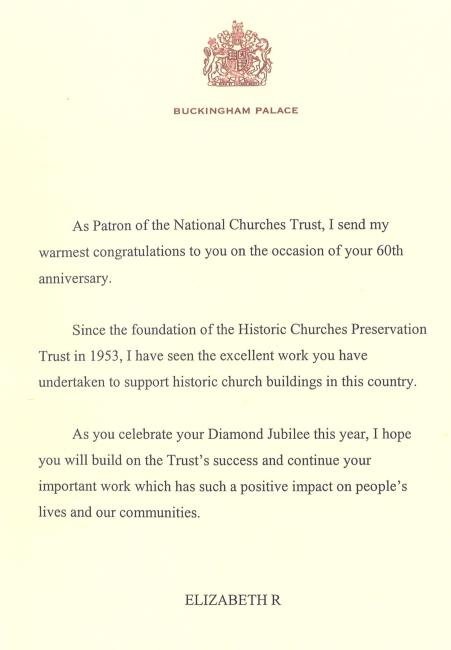 The Duke of Edinburgh
Both Her Majesty the Queen and HRH The Duke of Edinburgh were supporters of our work. In July 2003,  they attended a service of thanksgiving at St Bartholomew the Great in Smithfield in central London to celebrate the 50th anniversary of the HCPT.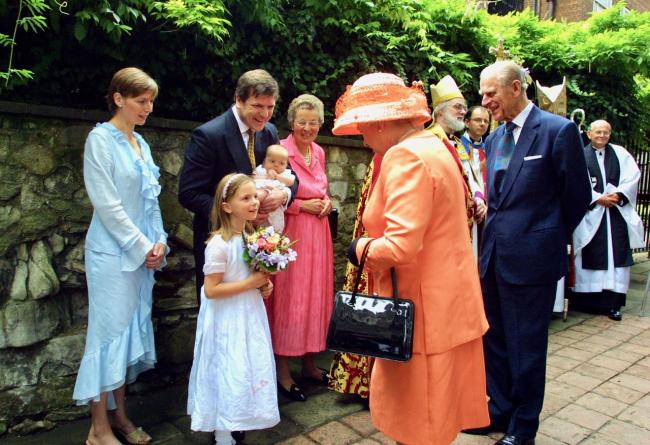 The Duke of Edinburgh was the President of the Historic Churches Preservation Trust from 1953 to 1965.  
In the 1950s The Duke of Edinburgh's support included starting a special 1955 relay race from the grounds of Buckingham Palace in aid of the Historic Churches Preservation Trust in which famous athletes of the day took part including Roger Bannister, Chris Chataway and Chris Brasher.