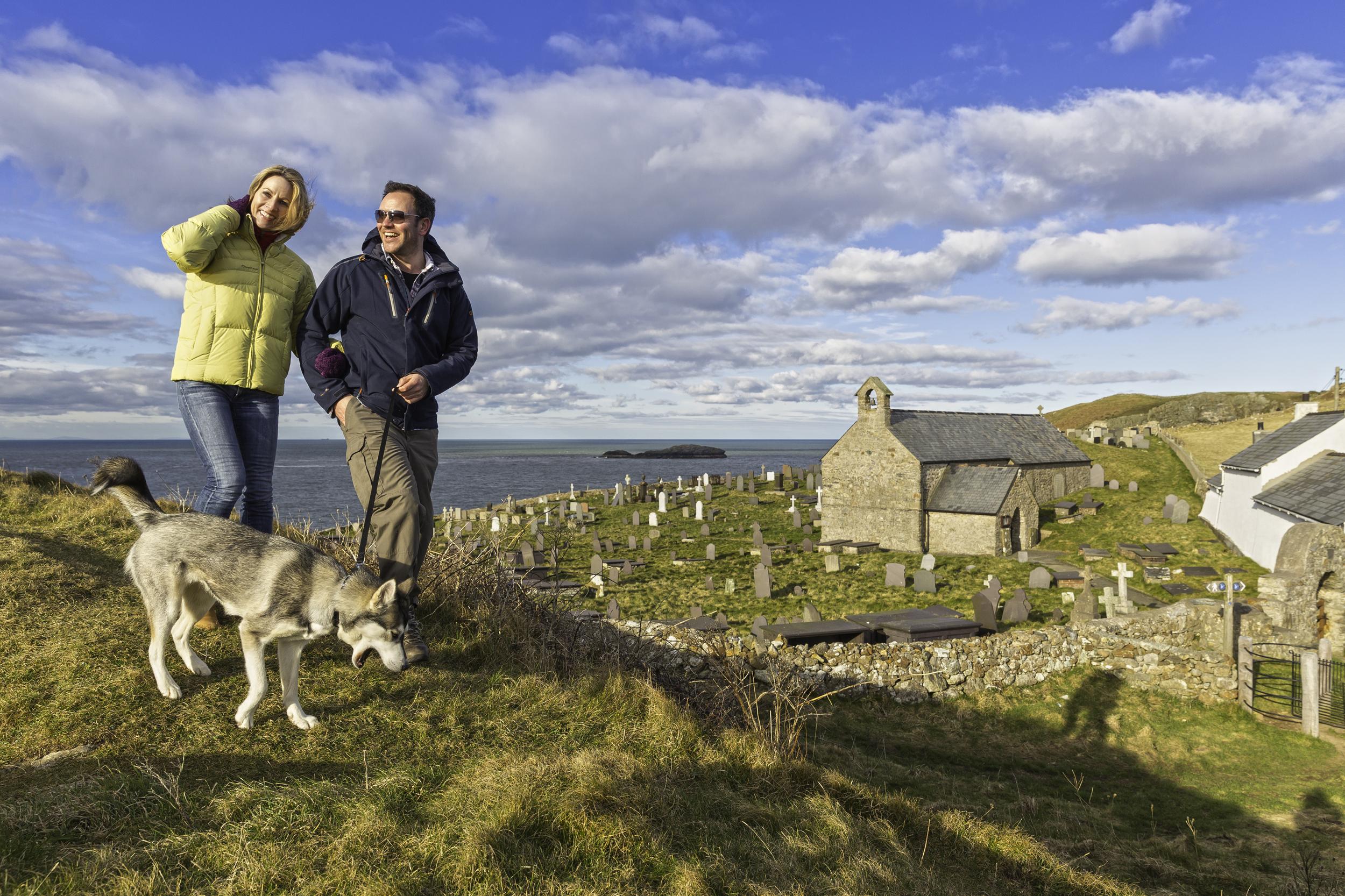 Whether they are having a day out, on holiday or coming from further afield, today's visitors and tourists want something really special. They want to feel part of the place they are visiting.
They are seeking an Experience.
Packed with heritage, full of stories (and great venues for all sorts of activities) the UKs churches are full of Experiences.
Experiences are a great way to help you create great visitor focused tourism that will benefit churches and tourism business around the UK.
Working with churches, DMOs and tourism businesses, we promote church tourism. Experiences are exciting and immersive activities that make a great day out. They include exploring fascinating places and hands on activities that make for really memorable visits.
We are inviting churches and tourism businesses across the UK to create their own experiences which we will market to visitors, group travel and the tourism industry. We have a great website to showcase and market experiences, developed with funding from VisitEngland and VisitWales.
We are looking forward to working with you to help create memorable Experiences for visitors to take home, remember and share with friends and family.
---
---
What is an Experience?
An Experience can be as simple or in depth as you want it to be. All we ask is that it must include at least one church, chapel or meeting house as part of the package. For example:
Enjoy a guided cycle ride visiting three churches and sampling the best of local produce
Satisfy your appetite at an afternoon tea party in a church with live music
Head for the heights with a church tower visit or see the sights on a guided town tour
Enjoy an adventure, like coasteering or climbing, with lunch in a churchyard
Discover your artistic talents at a painting class or other activity, inside or outside a medieval church
Experiences by ExploreChurches will help bring new visitors and extra income for churches and tourism businesses. That's why we are looking forward to helping you promote your Experiences.
Of course, we can help you create entirely new Experiences. But we also want to showcase your existing tourism activities that feature a visit to a church, chapel, abbey or cathedral.
The referenced media source is missing and needs to be re-embedded.
What will we do for you?
We know that you know your area and the key attractions and places to visit. Perhaps you have tours or experiences already created that feature a visit to a church, chapel, meeting house, monastery, abbey or cathedral?
We would like to invite you to join us in this new venture. You provide us with information about your tours and we will feature and market them, alongside your other marketing. If you want to create new itineraries involving churches, we'd also love to hear from you also.
We will list and promote your Experience.
---
Each Experience will have its own showcase page in the Explore section of our website, the UKs leading place for church tourism information
We will promote your Experience to potential visitors. Our marketing includes tourism trade shows, sales visits and press visits. We will use our database of tour operators to effectively reach new customers. This includes US and Canadian tour operators who specialise in heritage tourism.
We plan to be a partner in VisitBritain's TXGB initiative. This leading edge booking system will advertise your Experience on international booking platforms.
ExploreChurches is part of the National Churches Trust and we will also post regular exciting social media for each Experience and send regular newsletters to over 15,000 subscribers (including tour operators and agents) and Friends of the National Churches Trust.
We also work with many dioceses, tourism organisations and regional media and will deliver stories and PR to those organisations.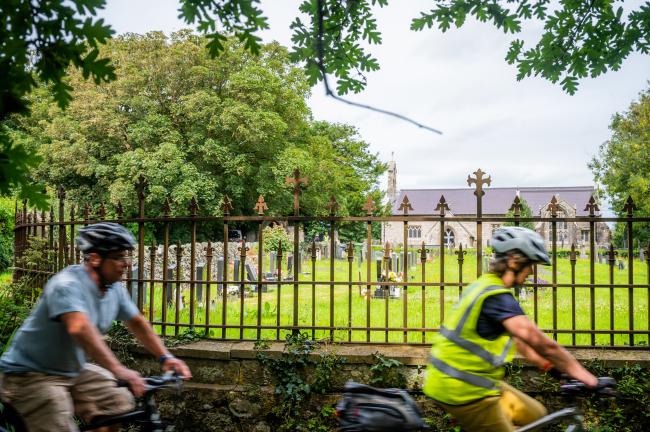 Value for money
Experiences are a great way to attract visitors and to help boost your income.
To make it easy for you to join, we have an reduced advertising rate, when you advertise an Experience with us. Your advert will run through until 31 December 2022:
For churches, chapels and meeting houses the cost is just £25 +vat per Experience for the first year.
For commercial partners (including Blue / Green badge guides, tourism and activity companies and other businesses) the cost is just £45 +vat per Experience for the first year.
This is an annual advertising fee, not a fee per booking.
We work on a simple advertising fee model because this means that you are in total control of bookings, and are able to take as many or as few as you wish, on days that suit you.
---
Your submission includes:
A dedicated page on explorechurches.org for each experience
Inclusion in targeted marketing campaigns in the UK and overseas
Individual promotion of your Experience on ExploreChurches and National Churches Trust social media platforms and newsletters
All bookings and enquiries will be made directly with you, we will not be involved in this process
If you wish to feature a number of different tours, each will require a separate submission form and advertising fee.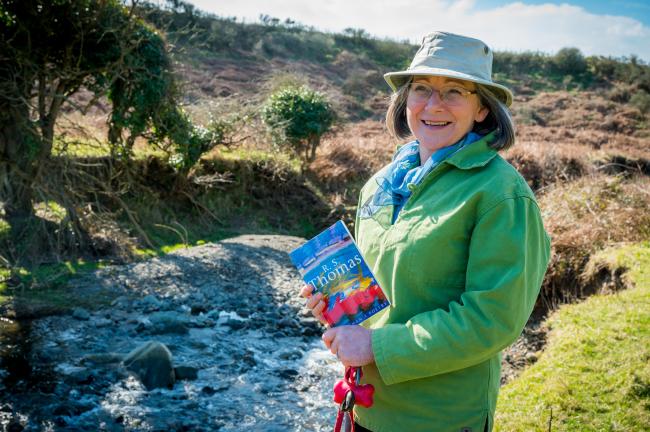 How to create an Experience?
Becoming part of our Experiences is simple:
Have an idea and develop it into an Experience. We can help with this, and offer training sessions to help you consider all the elements required. Get in touch if you'd like to talk about your idea.
Contact us for an initial chat, we will send you a submission form.
 Complete the submission form and send it to us.
Send us five high quality images, see below for details.
We will create your entry on explorechurches.org and send you a screenshot to check.
We will invoice you and make your entry live.
We promote your Experience in the UK and around the world.
Visitors, tour operators and agents contact you direct to book an Experience, either via your booking platform or by email / phone (whichever you choose).
---
Images:
Ideally photos will show people enjoying your Experience. You can mock this up, or we can update your entry when you have held your first Experience and taken some photos.
Add a quick message to confirm the following:
* You took the photos
* The credit you would like (your full name probably but could be something else)
* You agree to us using them both on the website and to promote churches on social media and elsewhere (we won't share them with others to use)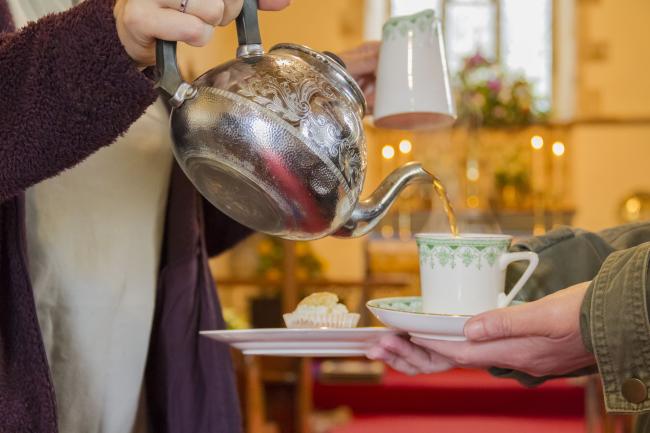 Find out more
We would love to work with you and together create attractive Experiences that visitors will love.
---
Contact us today:
Sarah Crossland, Engagement Manager
sarah.crossland@nationalchurchestrust.org