An increasing number of Britain's churches are welcoming pets with almost two thirds considering themselves to be 'pet friendly'.
In a recent poll of 285 UK churches, 63 per cent told ExploreChurches they welcome dogs or, hold pet services. Some are even winning awards for their dog friendly vibe. St Botolph, Boston in Lincolnshire has been officially acclaimed as an Animal Friendly Church in 2016 and offers snacks and warm welcome to visiting dogs.
Not only are the majority of churches now welcoming dogs into the congregation with their own dedicated pet services, but dogs are also attending bell ringing events and being increasingly catered to with refreshments, special treats, events and walking trails.
Search our map for beautiful churches to visit and wonderful stories to discover with your dog
(please check that the 'dog friendly' filter is applied on the map)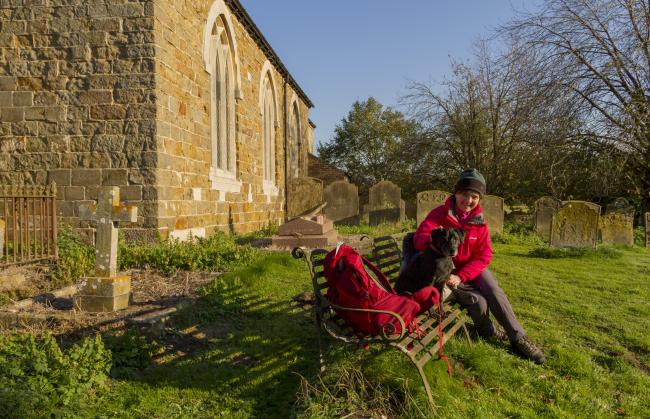 ---
Sarah Crossland, Church Tourism Manager said: 
There has always been a good relationship between dog owners and churches. Now we are seeing more churches finding new ways to make dog-owners feel especially welcome, both in the congregation at services but also as tourists and general sight seers. For parish churches in remote rural areas, dog walkers account for a high proportion of visitors overall and this encourages isolated churches to keep their doors open for walkers to drop in.
We hope that having more churches welcoming dogs will help encourage more people to explore and discover the fascinating world of church heritage in the leisure time. For history and architecture lovers and people who just love exploring the British countryside, churches have so much to offer as tourist attractions.
Winter is a great time for dog owners to get out and explore the countryside, with cool brisk walks and hopefully even some snow. And what could be more welcoming than the open door of a church, for a rest, for a warming drink and maybe even some dog biscuits!
Visit the map to find 'dog friendly' churches across the UK.
---
Revd Elizabeth Foot enjoys bringing her own three dogs to church and holds a dog show as part of the summer fete. She said:
For many people, dogs are their only day to day companion and an important part of their family. Both my churches of Zennor and Towednack are in rural areas and on many footpaths so people often have dogs with them. I often have to explain to people that their dogs are welcome to come into the church and the owners seem surprised. The best dog is Barnabas who goes to every ringing event across Penwith. His predecessor Fabion was given a long service award for attendance at bell ringing events.
---
Victoria Collison-Owen of the Scottish Redundant Churches Trust, said:
Animals are always welcome in our churches, both to accompany our caretakers and visitors. Our caretaker at Tibbermore Church has two Jack Russells, who are regularly found in the church. St Margaret, Braemar, often has doggy visitors, including a large number at a recent exhibition and they come along to concerts too!
---