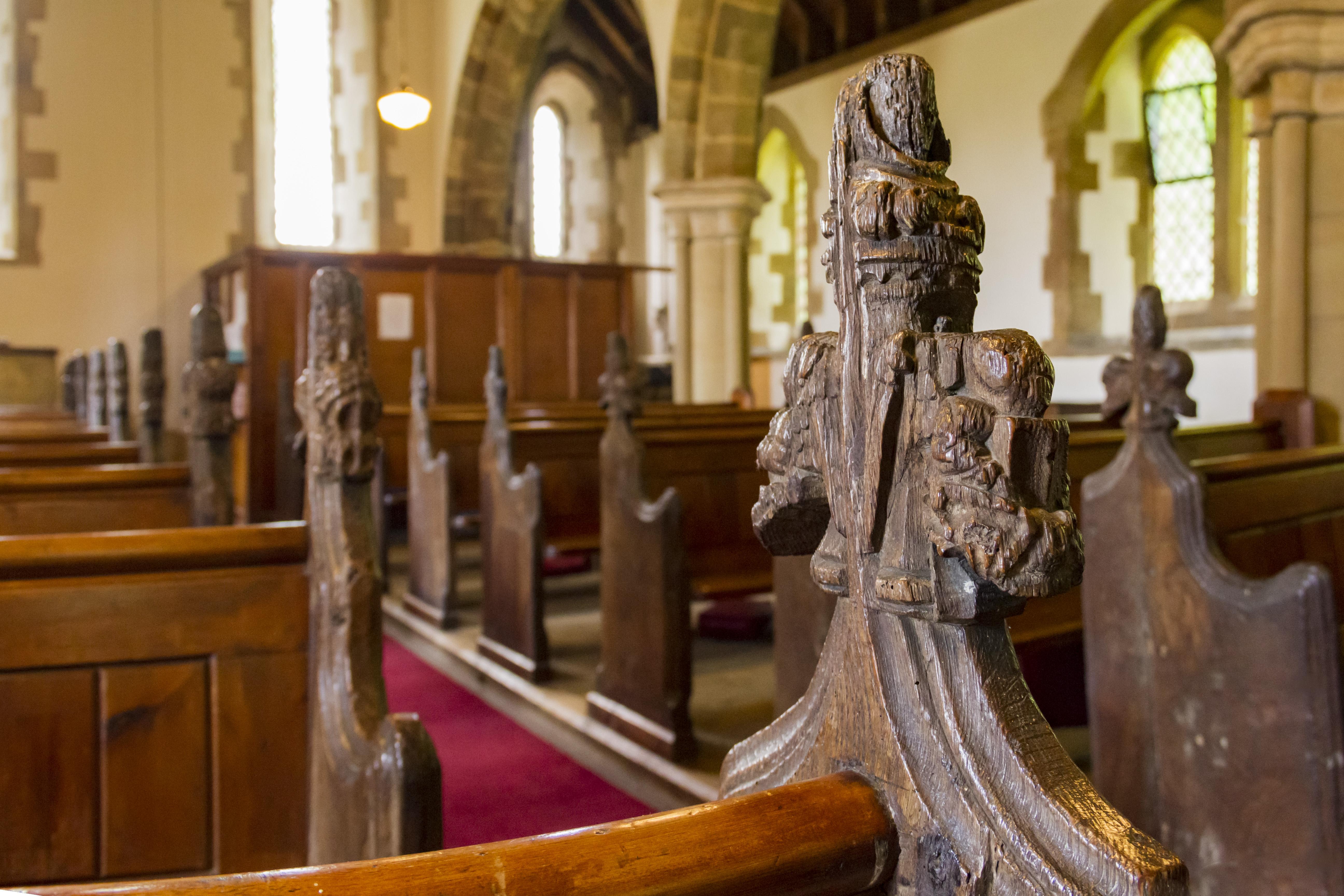 Churches, chapels and meeting houses are 'treasure houses' of heritage, history and community. The potential for churches to attract visitors and for visits to be enjoyable and worthwhile is huge. The UK has a wonderful national collection of churches, chapels and meeting houses peppered across the countryside and nestling in our towns. Perhaps this is why visiting churches (both old and new) is one of the most popular pastimes in the country, and such sites also attract foreign visitors. However, until Explore churches there was no one place where visitors can be both inspired to develop a love of churches, and find all the practical information they need to plan a visit or just pop in when passing. Our vision for Explore churches is for it to become the central hub for church tourism across the United Kingdom. It will be fully integrated with tourism, heritage and church sectors, and the source for information about open and accessible churches, chapels and meeting houses for visitors and local people.
All churches, chapels and meeting houses anywhere in the UK of all denominations and all ages are welcome. We are also very happy to include closed churches and scheduled monuments or ruined churches. We can also include chapels within historic houses, castles or other properties. All we require is that you are open for visitors, or that you are willing to open when contacted by them.
We would love your church to be included, and you are probably not included simply because we haven't had the capacity to prepare pages for all churches in the short time that this website has been operating. We started ExploreChurches in 2016 with around 1000 featured in a book produced by the Trust in partnership with the AA around 11 years ago. Since launching the site, we have added churches by working with Dioceses and denominations, through individual church registrations, and some because they have been part of a themed list. Most new churches are listed because they find out about the project and want to be involved. All you need to do is fill in our online form.
If you want to submit a church for which you will not be our contact; you are welcome to upload any church, but please send us an email to let us know that you have submitted one for which you aren't the contact. Please send us details of who the contact should be so that we can get in touch with them. If you want to submit a church because you think it should be listed, but don't have enough details to fill in a form; tell us the name and location of the church, plus any additional details or images you have. Please get in touch by email to: explorechurches@nationalchurchestrust.org
Simply visit the add your church page and follow the instructions here. It helps if you have some heritage information, contact details and opening times at hand before you start.
We aim to have each church submitted to us published within two weeks. Normally our turn around will be much quicker than this, and you could even hear from us the same day.
If you have more than five churches please email us and we can send you a word version of the form. This will enable you to pre-prepare the information you need, and make completing and uploading the online forms much simpler.
If you from an organisation with many churches please see our information about batch uploads on our churches and uploads page here.
---
Absolutely. You can add regular activities, such as coffee mornings or yoga to your church page. You can add one off events and festivals, such as concerts or open days, to our events calendar. Simply fill in an online form here.
Because services often change, or are complicated with different things happening on different weeks, we recommend using your own website or denominational webpage to list services. This means you won't have to keep them up to date in multiple places online. We will happily link to your website or denominational page from your church page.
We have prepared detailed guidelines, which include information about what visitors are looking for. Please do make use of them, and our online training.
Please add a link to your church page from your website and from your denominational webpage. It would be brilliant if you could also add a link to the Explore churches stories page. Please also promote your page using social media. If you could use the #explorechurches and tag us in to any posts, we will try and share them. You will find all our social media details in the footer at the bottom of every page. We currently use the National Churches Trust accounts to get our message as widely spread as possible.
We always welcome ideas for themed lists or trail, especially if you can also tell us which churches you think should be included. It takes us at least a month to prepare a list for publication, and at the start of the year we plan a calendar of ideas for the coming twelve months. We often like to link pages to events or something happening in the news. This might be something like promoting our Heavenly Church Cafe's list in #afternoonteaweek. If you have a list which links to a particular time of year, please be sure to get in touch as early as possible so that we can try and include it. Please get in touch by email to: explorechurches@nationalchurchestrust.org
We, and the churches we work with, sometimes struggle to get high quality, interesting photos and short videos to post.
If you have photos or video you would like to share, then we would love to have a look and see where we could best use them. We will always credit you fully, on our website and if we share them further on our social media platforms and/or other marketing and PR activities. Please make sure that if you are sending a photo or video to us, that you have either ownership (copyright) of that photograph or video or that you permission to use it from the owner and that you clearly state that you are allowing us to use it. Please get in touch by email to: explorechurches@nationalchurchestrust.org
We are always eager to hear from people who think they can help us in our work and donate some of their time, especially in writing new and exciting content for our site. We have always made good use of volunteers and as a small organisation they can really feel part of the team. Please get in touch by email to: explorechurches@nationalchurchestrust.org
The National Churches Trust is the national, independent, charity dedicated to promoting and supporting church buildings of historic, architectural and community value across the UK. One of the aims of the Trust is to promote the benefit to communities of church buildings and to inspire everyone to value and enjoy them.
Explore churches is our way of promoting churches that are open, and helping them to promote their stores far and wide. Explore churches will encourage more people to visit churches and to see them as a key part of the UKs heritage.
Explore the rest of our website via the navigation above.
Please consider signing up for our enewsletter below or, even better, becoming a Friend. Our Friends are avital source of support to the Trust and receive regular communications and benefits from the Trust. It's easy to become a Friend either by getting in touch with us or joining online here.