"The physical work is really quite interesting because no job is ever the same," explains Universal Stone Ltd's (USL) senior commercial manager Andrew Jackson, a quantity surveyor who moved into conservation over 20 years ago, driven by a passion for old buildings.
"Every project is unique and captures your imagination and enthusiasm, and with older buildings you often don't find out what's involved until you've actually started taking the building apart." 
Since 1939, USL has been delivering specialised multi-disciplined construction and restoration projects across various sectors in the UK. Founded as a traditional masonry company, the firm has grown and evolved into a specialist principal contractor, offering a broader range of services including construction, roofing, beadwork, joinery, glazing, decorative metalwork, rainwater goods, decoration, and structural repairs for both the interiors and exteriors of buildings. They work on churches, but also on castles, ancient ruins, and even modern buildings.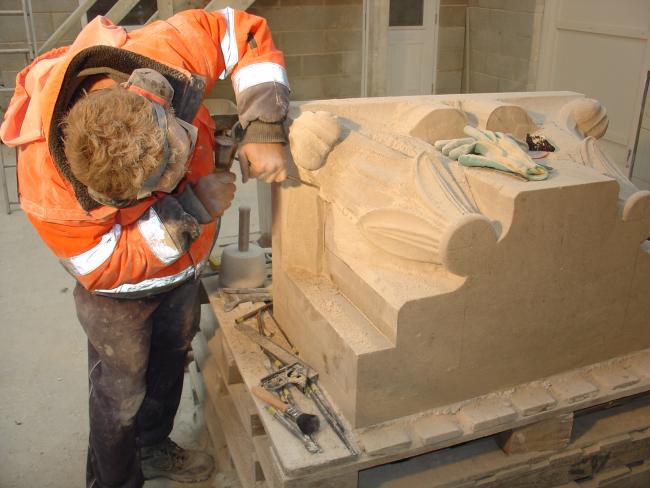 Stone masonry and specialist carving remain at the heart of the business, with five stone masons on site at their headquarters in rural Essex, including John Starkey (called 'Ziggy' by his colleagues) who has been with the company for 25 years, and a stone mason for 30. "It's wonderful to look at a rough piece of stone and begin the creative process of detailed carving and once completed to look back and think - wow – that will be on a building that will eventually outlive me and last for hundreds of years," he explains.
"A stone mason's training has not changed over the centuries"
USL also offers schemes in collaboration with the Construction Industry Training Board (CITB) which allows them to take on two apprentices at a time. "A stone mason's training has not changed over the centuries," Ziggy explains. "It relies on strong hands-on skills.  It can be very repetitive to hone and refine your craft. It's a great solid specialist trade, which is in demand." Before the stone masons set to work, each stone is physically drawn by a stone detailer before a full-scale template is made from thick-gauge plastic – all of which is also done on site.
St Leonard's, Flamstead
A recent project which has attracted media attention is the restoration of St Leonard's, Flamstead, a 12th century church. The USL team restored and repaired the 15th century nave roof timbers and south clerestory windows to save a rare and important series of 13th to 19th century wall paintings.  The murals were covered up during the Reformation and only rediscovered in the 1930s. The reconstruction of the structural roof timbers involved the introduction of original construction techniques, such as mortice and tenon jointing with oak dowel pegs, while removing more recent attempts to strengthen the roof.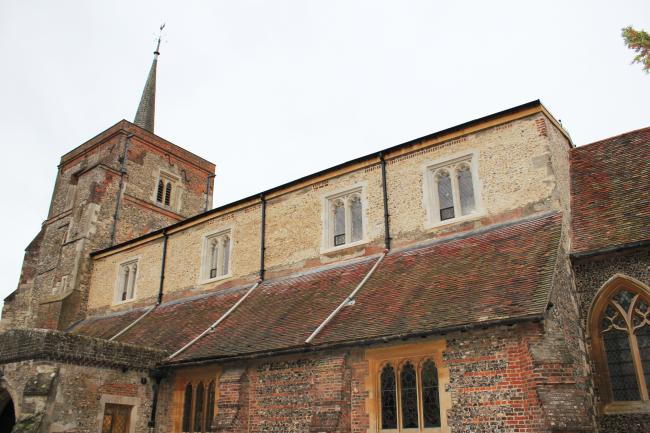 St Mary's, Aylesbury
USL is also proud of the restoration of St Mary's church in Aylesbury, where they repaired 16 decayed windows by cutting out defective stonework from the window tracery and jambs, and replacing them with hand-carved, Bath stone indents. To replace the much-decayed Nave cross, USL's stone masons created an exact replica in-house from fragments and photographs. "It is wonderful to get up close with history, see how buildings were designed and constructed by individuals doing the same job as stone masons today, to see the detail of work, the technical ability of masons, how they moved huge stone, created beautiful carvings or tight joints," says Ziggy.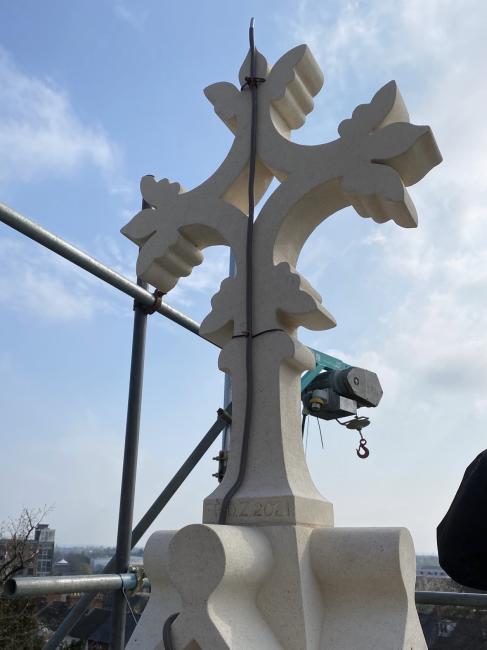 Busier than ever
Andrew notes that USL is busier than ever at the moment. The interiors arm of the business in particular has taken off in the past five years as churches are increasingly becoming "multi-use" buildings rather than simple places of worship. Such projects, known as "reordering" projects, have involved "exciting" innovations such as building mezzanine floors into old bell towers to provide additional office space. The lead time for any project to commence is, at the moment, between four and eight weeks.
The culture of enthusiasm and dedication at USL is driven by director Michael Whelton, whose passion for conservation and restoration, and the materials is infectious. Mr Whelton knows exactly what is going on in every project the company has on the go - and that can be between 15 and 20 live projects at any one time. Staff praise his leadership style and knowledge, describing him as "the most organised man you'll ever meet" and joking that he is a walking encyclopaedia of the industry. All agree that USL is wonderful and exciting place to work.
Universal Stone is one of over 200 companies in our Specialist Skilled Directory, from blacksmiths and embroiderers to IT experts and heritage consultants. Whatever you need, find the right person for the job.
Profile by Olenka Hamilton