Support for churches in Northern Ireland that were struggling to keep their buildings in good repair used to be hard to come by. How could places of worship apply for a grant? What funds were even available? Who could they talk through their concerns with and ask for advice?  
The National Churches Trust, in partnership with the National Lottery Heritage Fund, the Pilgrim Trust and the Historic Environment Division at the Department for Communities in Northern Ireland have been able to create a successful project to tackle these exact concerns. And now for the good news. Thanks to the generous support of our funders, this project has been extended for another three years, so even more places of worship will be supported. 
Nina McNeary, our Church Support Officer for Northern Ireland, tells us more about this exciting project and what the next three years mean.  
Introducing Treasure Ireland 
"The idea of the project came out of the Northern Ireland Places of Worship Forum and the understanding that grant applications from Northern Ireland churches to funding bodies were low and that the applications that were received needed help," explains Nina. 
"Northern Ireland has an amazingly rich heritage of church and chapel buildings. This includes 895 listed places of worship, with 45 churches and chapels listed as Grade A – buildings of the highest heritage significance. 
"In 2020, Treasure Ireland was created as a three-year project to help provide grants, maintenance support, resources, as well as training and events for places of worship in Northern Ireland."
Success after success 
In the last three years, Treasure Ireland has gone from strength to strength. Not only have hundreds of churches been reached with advice, support and through events and training, but 32 places of worship have received a Treasure Ireland grant to help fund urgent repairs to their church.  
Many other churches have also been supported in their applications for other grants from the National Churches Trust, the National Lottery Heritage Fund and other funders.  
In 2022, St Macartan (The Forth Chapel) outside Augher, County Tyrone, took home the top prize – the Church of the Year award – at the National Church Awards. This award celebrates churches across the whole of the UK who are keeping their buildings open, well maintained and in good repair.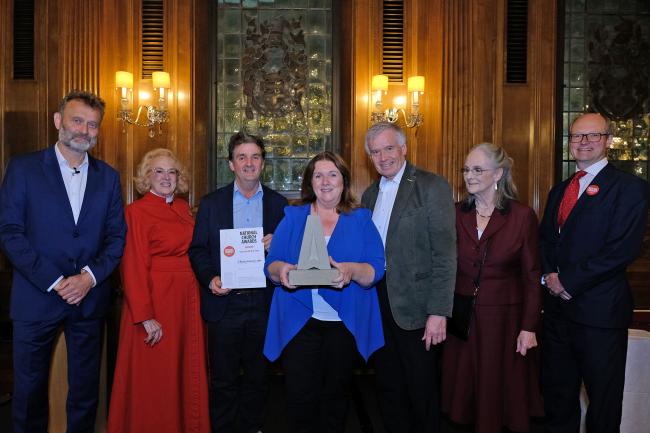 What's next for Treasure Ireland? 
Three more years of Treasure Ireland means that even more places of worship in Northern Ireland will be supported, so that these wonderful buildings can be kept in good repair and enjoyed for years to come. This means more grants, more advice, as well as training and events.  
"It has been amazing to be able to work with so many places of worship in the last three years," shares Nina. 
"I am looking forward to continuing to help these churches through dedicated advice and training, but also being able to reach out to even more places of worship that need help and support to care for places of worship. 
"I have most enjoyed meeting the people that look after these amazing buildings," shares Nina. "Let me tell you about a few examples of places we've been able to help that have really stuck with me."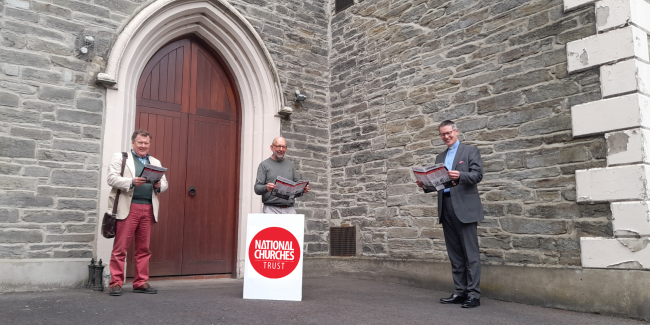 Lasting impact 
"Christchurch in Derry/Londonderry was severely damaged in a fire; the priceless organ was vandalised and some of its historic stained-glass windows needed repaired.  
"Each time the whole community and all the denominations in the area came together and helped raise funds to repair the church.  
"A £10,000 grant from Treasure Ireland enabled the church to make crucial repairs to its roof and stonework to protect the church from rain and damp.  
"Through our involvement, Christchurch is now open every day and they say to me that they're just amazed at the visitor book and being able to see the lovely comments from people across the world. 
"It is exciting to see what a little bit of support can generate and how it can help churches to maintain their buildings and open them up for visitors to enjoy. 
"Working with other churches – such as Church of the Immaculate Conception, Strabane and St Maccartan (The Forth chapel) just outside Augher – has been great. Churches like these have been able to maintain their churches' authenticity through their maintenance work and play such a vital role in their communities."