One of the ways we help keep the UK's churches open and in use is through our grants. At a time when funding for churches is in short supply, partly due to the loss of income during Covid-19, our grants are increasingly important. 
In our latest 'Grant of the Month' feature we take a look at a number of project updates, from much needed toilets in a Nottinghamshire church to discovering bats in a church roof near Cambridge.
All Saints, Eaton, Nottinghamshire
All Saints in Eaton, Nottinghamshire is a small Victorian church at the heart of its rural community.
The church was built in 1858, replacing an earlier Norman building. Architect George Shaw of Saddleworth was contracted to design a new building in the Decorated Gothic style of the 13th and 14th centuries.
All Saints is the only community building in Eaton, but as is often the reality with historic buildings of this kind the lack of toilets or kitchen made it difficult for the church to meet the needs of the community or attract younger visitors.
In 2020 we awarded All Saints a £10,000 Cornerstone grant to create a new accessible toilet with a baby-changing facility, and a discrete oak refreshment area.
After delays caused by the Covid-19 pandemic and a number of supply issues, work at the church is now well underway. Churchwarden Lucy Vernon told us:
"So far the work has involved ground work (laying pipes, digging foundations, etc.). The oak kitchenette cabinets have also started to be installed and the stone is soon to be delivered."
"We're very excited that work has started."
A new accessible loo and kitchen can transform the fortunes of a rural church. This project will help All Saints better cater for young families and children. With the facilities to host lunches and coffee mornings, the church also hopes to reach out to older residents increasingly affected by loneliness. The church is regularly posting updates on Twitter and Facebook.  
Sea gales at 'St Pip and Jim's' in Devon
Further south, St Philip and St James is a dramatic Victorian landmark in the harbour area of coastal Ilfracombe, Devon. Built in 1856, 'Pip and Jim's' is a tall and imposing building, designed by Deon architect John Hayward. The church was built in the Early English style, with slated roofs, limestone parapets, and a tall pyramidal spire.
However, the church's proximiy to the Devon seafront has also exposed the building to 150 years of Atlantic gales. Both the inside and the outside of the tower and spire had seriously deteriorated, allowing water to enter and cause damage.
Worse still, there was the risk of falling masonry around the tower, a serious hazard to passers-by. 
In October 2021 we offered the church £10,000 to help fund a works to make the tower watertight and safe. Work to the spire began in April 2022 and was completed at the end of June, the speedy progress helped by good weather throughout the buiding work.
A spokesperson for the church said:
"Our focus at this stage of the project has been to achieve structural safety and weather proofing".
'Thank you so much for your support, for without it we could not continue to develop our facilities and purposes in helping our community to secure this architecturally important building for all."
Protecting bats in Cambridgeshire
Finally, roof repair work was already underway at St James' church in Lode, Cambridgeshire, when tell-tale bat dropping were discovered. This required some swift changes to the project, which we had supported in March 2021 with a grant of over £4,000.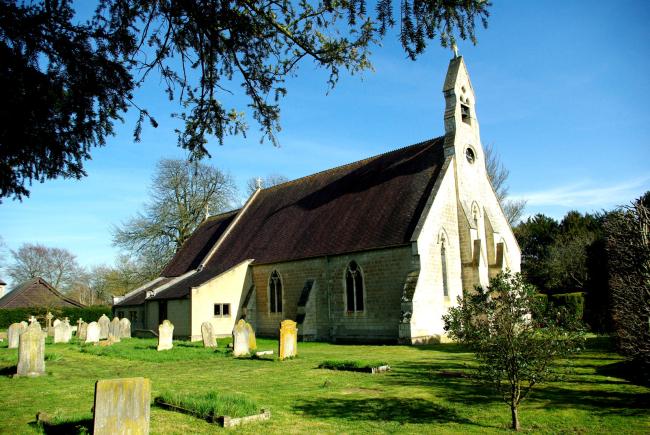 The church added special 'bat tiles' that allow roosting bats to move in and out of the roof space freely. Although bats are sometimes seen as a major problem, churches provide a perfect spaces for bats, full of crevices for roosting and churchyards rich in insects. According to  Bats in Churches, between 60-90% of historic churches in the UK now have legally protected bat roosts.
The extra work did not delay the project for long, and in July 2022 we were thrilled to hear the roof repairs had been completed.
41 more churches across the UK will stay open and in good repair thanks to £437,000 awarded by the National Churches Trust in our latest round of grants funding. 
Find out more about our latest grant awards
You can help us support more churches by making a donation.